Search Engine Optimisation in Adelaide
Building the businesses of tomorrow… today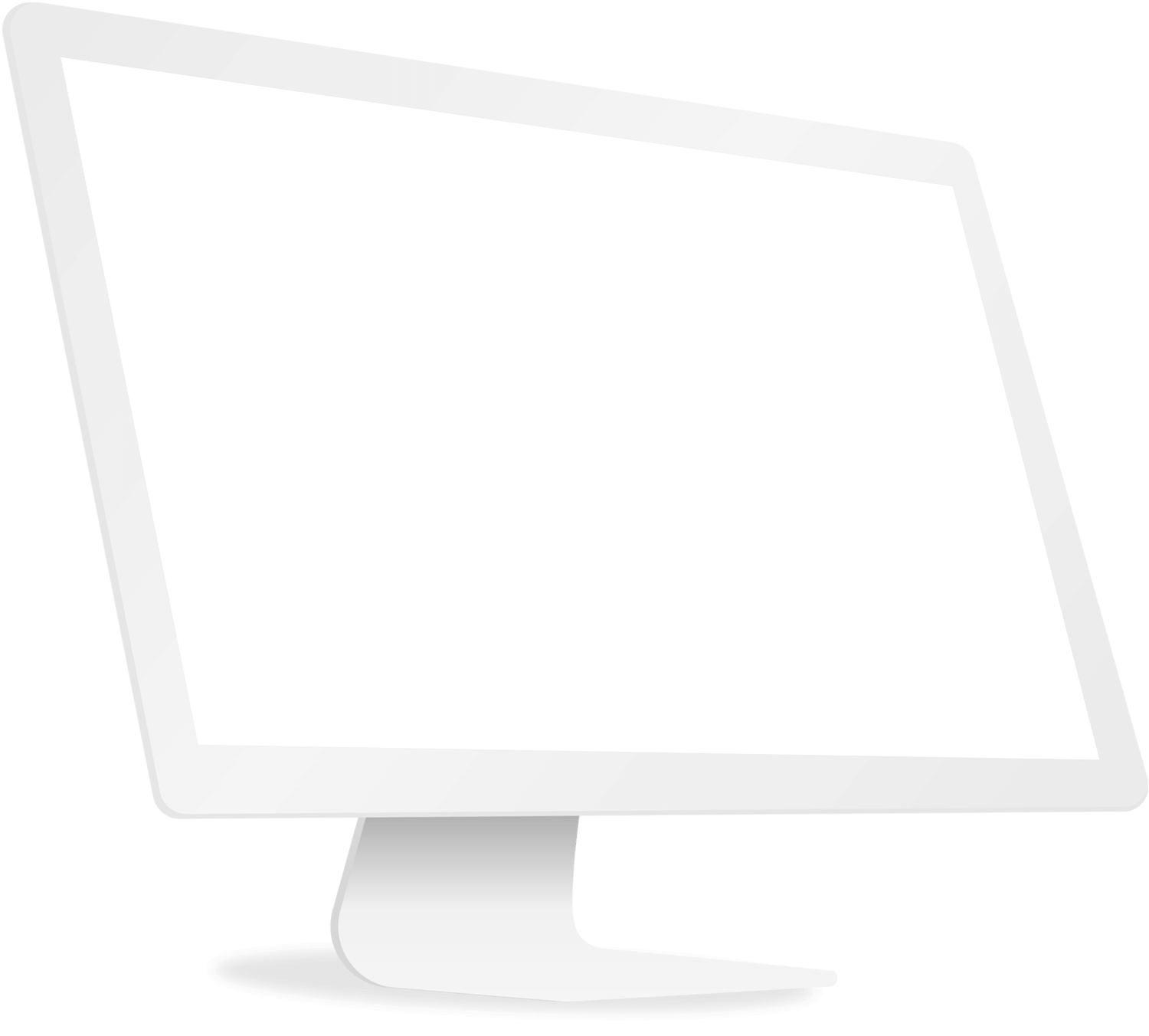 IMPROVE YOUR ADELAIDE BUSINESS EXPOSURE
Rank on page 1 of Google
If you own a business with a website designed to increase revenue, you've most likely heard of Search Engine Optimisation (SEO). However, in the modern world of online commerce, many business owners still don't really understand the importance of SEO in Adelaide and are therefore hesitant to allocate a marketing budget towards it.
SEO – What does it mean?
Search engine optimisation is basically improving your website's visibility for people searching online for your products or services. The higher up you are on page one of a Google search, the higher the chance of your site being visited.
Higher Ranking = More Visits = More Sales
Increase Traffic
Your custom designed optimisation strategy will be specific to your business needs. A high Google ranking (SERP) means more people visiting your site.
Improve Conversions
With more website visitors, they'll need to know exactly what you need them to do. A good Call To Action (CTA) leads to increased conversions.
Financial Growth
We're guessing that's why you're in business, right? To create a lifestyle, and not just an income. Great SEO will result in improved organic traffic, conversions and sales. 
Want to see our work?
Check out our portfolio
Your Best Choice For SEO In Adelaide
We're a small group of driven SEO and web design professionals who believe that a great web design means nothing without a powerful search engine optimisation (SEO) strategy.
We understand the critical importance of being seen on Google. If you're not ranking well, how are your potential clients going to find you?
Our goal is your goal – to generate leads and increase sales.
Meet the team who'll take you all the way.
We Care About Our Adelaide Clients
Cameron is a true professional with integrity and thoroughness. He has guided and "educated" me on a number of social media and digital issues which no ...
Read More
Foster Lee
FBL Consulting Services
Cameron is a true professional with integrity and thoroughness. He has guided and "educated" me on a number of social media and digital issues which no one else has. Highly recommend DMH. Thanks again Cameron. Foster Lee FCA C.dec ATI Chartered Accountant/Tax Practitioner Response from Digital Marketing Hub Australia Thanks so much for your review Foster. It has been such a pleasure working with you these past few months on your Cairns website SEO, I must mention how impressed I was by your dedication and commitment to your clients. All the best, Cam.
Foster Lee
FBL Consulting Services
Cam @ DMH is always very helpful & knowledgeable, making things so easy for us to manage from a web perspective. Did I mention prompt & efficient ? ...
Read More
Chris Harris
The York Beachfront Holiday Apartments
Cam @ DMH is always very helpful & knowledgeable, making things so easy for us to manage from a web perspective. Did I mention prompt & efficient ? That too. And we're seeing results. Response from Digital Marketing Hub Australia Thanks Chris, it's been great working with you on your Cairns SEO project and it was so good to finally meet you and put a face to the name. Your Yorkeys Knob Beachfront Apartments are beautiful, best of all they are at one of my favourite Cairns beaches. Cheers, Cam.
Chris Harris
The York Beachfront Holiday Apartments
"The complete package"
Cam and Hilde's technical and practical knowledge and expertise in the 'dark art' of the Digital Marketing 'maze' are ... Read More
Nigel Thomas
Zoom Helicopters
"The complete package"
Cam and Hilde's technical and practical knowledge and expertise in the 'dark art' of the Digital Marketing 'maze' are a massive asset to draw on for any business / individual that engages them. As a brand new start-up business, in very short order, we have been able to substantially improve our Google ranking through website optimisation, execute a series of successful Facebook and Google advertising campaigns and thanks to their patient coaching, we've been able to learn a good degree of self sufficiency along the way. We now have some long term strategies to execute with the reassurance of Cam & Hilde's watchful eyes over our shoulders - always ready to proactively 'nudge' us in the right direction when we need it. We couldn't recommend the Digital Marketing Hub more highly.

Nigel Thomas

Zoom Helicopters
Let's chat, contact us for your
Free Consultation
Competitor Analysis
We'll research your competitor's website data to help create an effective SEO plan for your business
More
That means we'll do a deep dive into what your competitors are doing to rank in the top 5 on a Google search engine results page (SERP). Your competitors are there for good reason, and you can be confident that they fully intend to remain at the top. This is precisely why we need to know more about them in order to develop a laser focused search engine optimisation plan for your small business.
There are loads of small businesses competing for the lion's share of traffic. Most people think that their businesses will return more site visits once their website ranks on page one of Google for strong key terms. Unfortunately, that is not usually the case. Recent analysis by digital strategists, Smart Insights reveal that the first five results from a Google search account for approximately 67% of all clicks.
That's over two thirds of all Google searches going to the top 5. And guess what? There are ten organic search results per page. Obviously, you'll get some trickle-down clicks if you're on page one, but imagine the potential if you could rank in that top five.
One critical point often overlooked by SEO and web design specialists is the fact that high Google rankings are only one piece of the pie. It won't matter how many potential clients click onto your website if there are no on-page strategies to guide them to complete your Call To Action (Call, email, purchase). We'll go over that in the next section.
Optimisation - On Page
Optimising web pages for improvement in search engine rankings
More
On-page optimisation is essentially optimising web pages in a variety of ways to improve search engine visibility and subsequent site traffic. This includes creating relevant content that not only appeals to the reader, but also satisfies Google's ever changing algorithms.
As a specialised Adelaide SEO agency, we implement page components such as keywords, content, correct heading tagging, image alt text and internal linking. Every page needs to have a specific intent, wether it be to guide the viewer to call, email or purchase.
Website Analytics
To improve organic traffic to your website, we'll critically analyse your data and monitor its progression
More
Digital Marketing Hub uses a variety of platforms for reporting and analysing website performance for our Adelaide clients.
These tools provide real time data that enable us make predictions about customer behaviour, giving strong insights into a site's performance measured against the SEO campaign.
More
Digital Marketing Hub is proud to provide Adelaide small businesses with laser focused coaching, giving our clients the skills they need to grow their businesses.
We provide the following small business coaching specific to your business:
Social Media
Our business coaching helps Adelaide businesses determine what Social Media platforms are best for their business needs.
We'll teach you how to set specific social media goals and to make the most of the time you spend on Social Media. You'll know what to post and how often to post it.
We'll also provide valuable, time saving tips on how to create amazing social media posts in mere minutes.
Facebook Advertising
Your Facebook Ads training will work through account set up, creating custom audiences, lookalike audiences, pixel set-up, event set-up, ad copy, audience targetting, re-targetting and monitoring your metrics.
Knowing how to set-up and monitor your own ads is a great business investment and will save time and money in both the short and long terms.
Google My Business
Google My Business is a free listing that will ensure your business is SEEN ON Google Maps and Google Search. It's critical for optimal results.
Your Google My Business profile helps:
Increase your Search Engine Ranking.
Increase customer reviews.
Increase trust and awareness of your business.
Show potential customers what makes your business unique and resons to work with you.
Gives customers more ways to reach you.
We'll coach you in how to set up your Google My Business listing and how to fully optimise it for maximum reach.
Google Ads
Google Ads are a fantastic way for Small Businesses to get their business seen on Google Fast. The great part about Google Ads is you set your budget and simply pay per click, however you do need to be careful as you can spend more than you planned.
Read our blog to find out if you should use Google Ads for your business.
Search Engine Optimisation (SEO)
We'll coach you through everything you'll need to know to develop and/or maintain your very own SEO campaign. It's a huge topic and one of our most popular due to the fact that an effective search engine optimisation strategy throughout your website will result in free organic traffic to your site.
Email Marketing
Email Marketing is the use of email to promote your products or services while developing relationships with potential customers or clients.
The end result is to convert prospects into customers, and turn one-off buyers into loyal, raving fans.
Keyword Research
Your customers' Google search habits will help us fine tune your optimisation campaign
More
We recommend thorough research of all keywords and phrases
Researching your key search terms is a critical component in the design of an effective campaign.
So what does it actually mean? Keyword research is a method used to discover what potential site visitors enter into search engines when looking for products, services or information. Keywords can be anything from a single word to a complex phrase and are strategically used by digital marketing agencies to improve organic (free) traffic to a website.
Off-Page Optimisation
Off site activities that improve search engine rankings
More
What is Off-Page SEO?
Any good digital marketing agency in Adelaide will be familiar with off-page optimisation practices. Also known as off-site SEO, it means any actions taken away from your website that affects your search engine results page (SERP) rankings.
Backlinks are the major contributor to off-page optimisation, and are created by other websites (preferably of reputable nature) linking back to pages on your own site. If the sites are relevant and respected by Google, this will add to your own site's relevance, authority and trustworthiness which are all valuable ranking factors with Google.
User Experience
If required, we'll Improve your website architecture for improved user experience (UX) and crawl nagivation
More
So what is SEO?
Read our SEO blog to discover how and why your business will benefit from using our digital marketing agency to develop a strong strategy for your small business.
Free Website Audit
Call us and we'll provide you with a free site audit with tips on how to improve your website ranking right now.
More
What's in a Website Audit?
Call us for a free audit of your website. We'll discuss your core business and your competitors, and give you on the spot feedback on what's working and what is not for your business. We'll look at your current search engine results page (SERP) rankings and see where you can focus your efforts to improve your site's position.
With online competition being so fierce, it's a great idea to contact your leading marketing agency for free, no-strings-attached advice.